Meet the CSI Staff for 2018-19
The Campbell School of Innovation is fully staffed for the 2018-19 school year!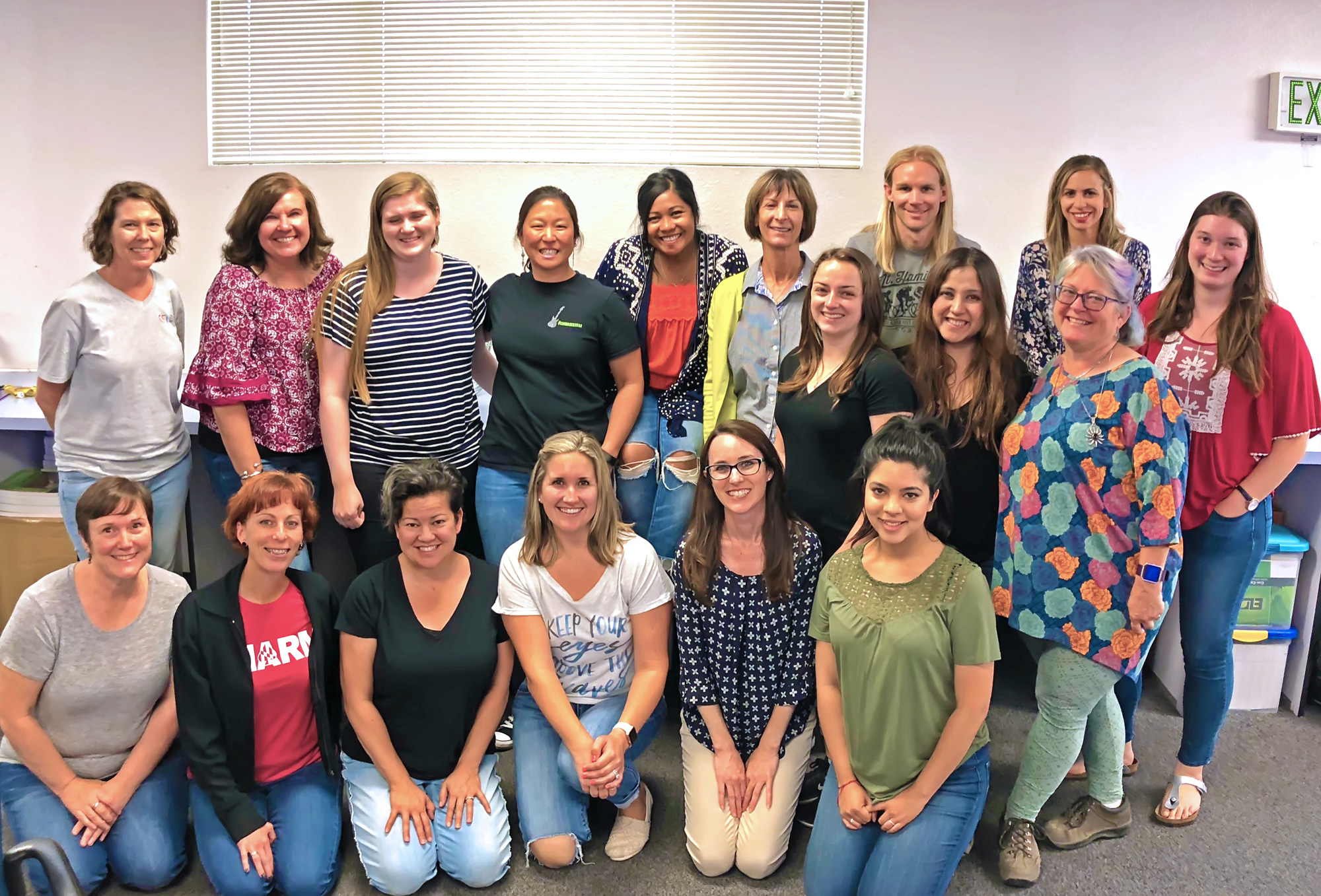 Pictured above are:
Bottom row, left to right: Sandy Richards, Information Resource Technician; Alicia Hamilton, Teacher; Kimiyo Cordero, teacher; Megan Noriega, Inclusion Specialist; Amanda Haughs, Teacher; Corinna Zamudio, Teacher.
Back row, left to right:  Kami Thordarson, Director of Innovation and Digital Learning; Michelle VonRichter, Teacher; Meg Russell, Teacher; Sandy Tolbert, Teacher; Gayle Leones Cribari, Teacher; Norma Jeanne Ready, Principal; Megan Read, Teacher; Matthew Carney, Teacher; Dayan Flores, Teacher; Laurel Roncari, Reading Intervention Teacher; Teri Hughes, Teacher; Julia Quintero, Teacher.
(Two staff members missing from the photo: Michelle Valine, Administrative Assistant, and Belen Solis-Portillo, School Office Assistant.)