CSI Student Celebrated at Community Event
Yehyun Hwang is the CSI Rising Young Author for 2019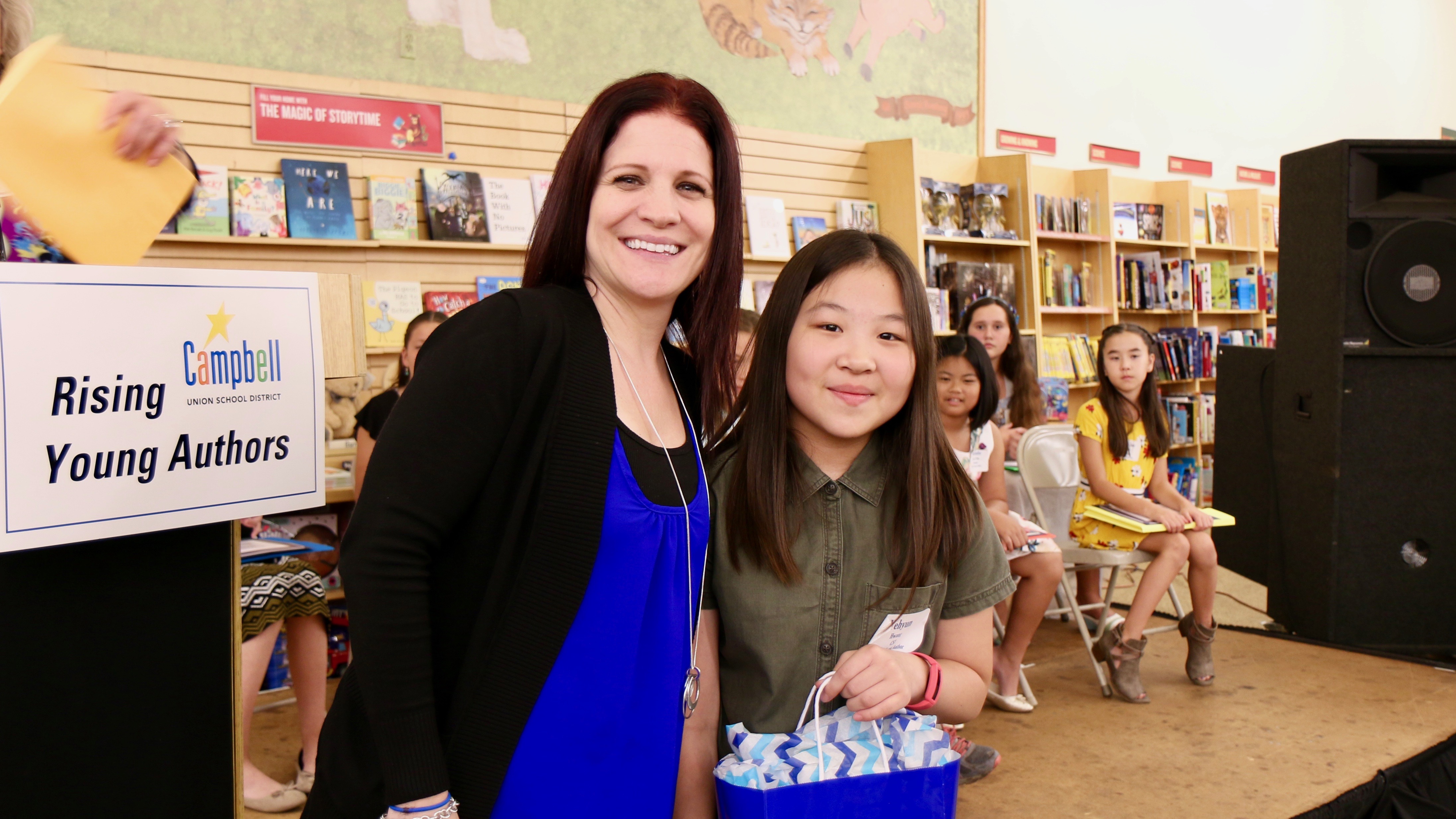 "Writing will help me be more creative in whatever job I have," says Yehyun. She earned CSI's First Place Accomplished Writer award last spring for her story From a Dog Punching Bag to a Star. That award qualified her for the District's Rising Young Author recognition program.
In addition to earning accolades for her book, she won a drawing at the event for a Nook e-reader device. She's pictured here with event co-sponsor Jill Douglas of School Innovations & Achievement.
Yehyun's parents say that she loves reading and writing. "Sometimes she struggles," they say. "But she never gives up."