CSI Connect
Featured news and information by and for the Campbell School of Innovation community.
The Campbell School of Innovation is fully staffed for the 2018-19 school year!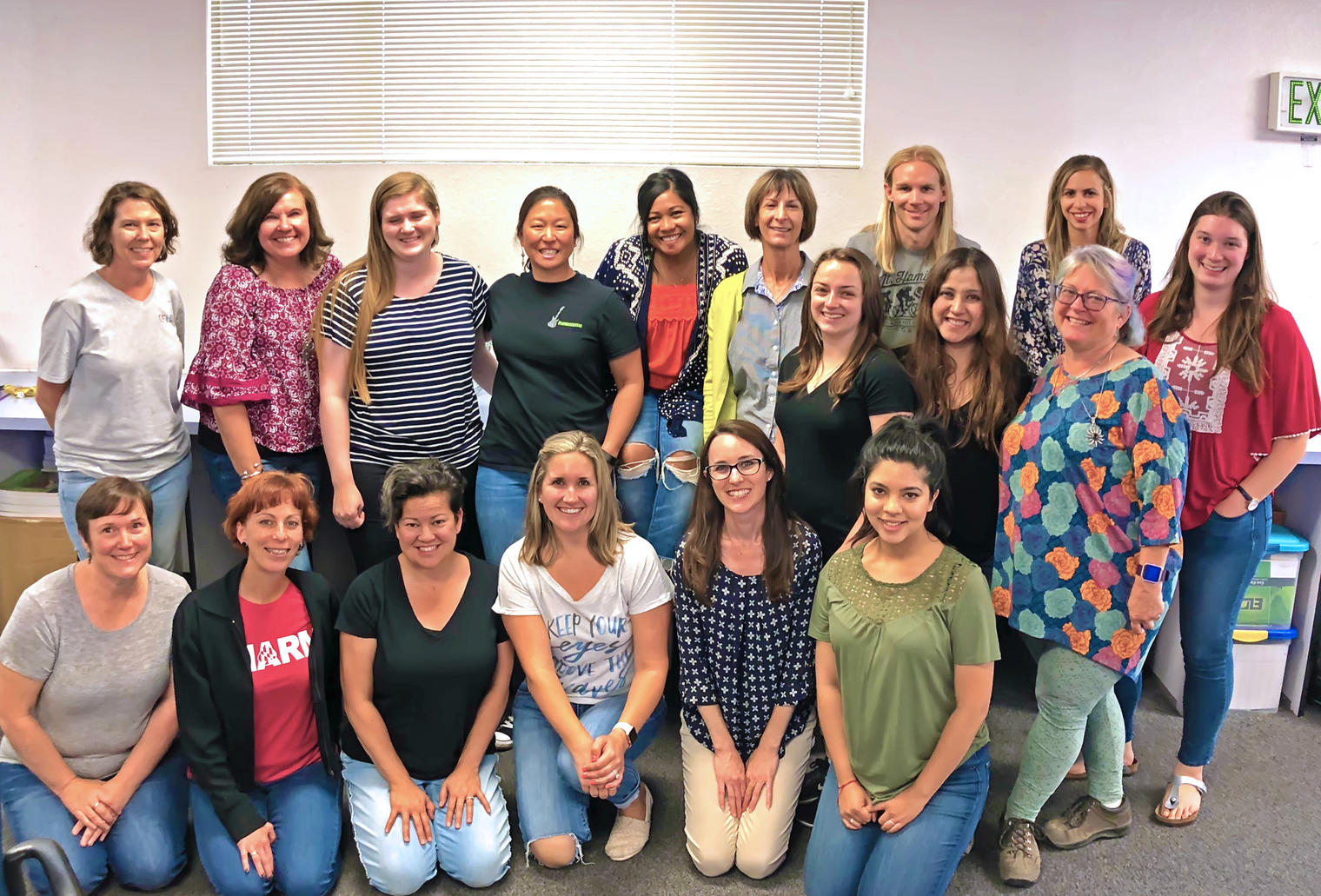 Pictured above are:
Bottom row, left to right: Sandy Richards, Information Resource Technician; Alicia Hamilton, Teacher; Kimiyo Cordero, teacher; Megan Noriega, Inclusion Specialist; Amanda Haughs, Teacher; Corinna Zamudio, Teacher.
Back row, left to right:  Kami Thordarson, Director of Innovation and Digital Learning; Michelle VonRichter, Teacher; Meg Russell, Teacher; Sandy Tolbert, Teacher; Gayle Leones Cribari, Teacher; Norma Jeanne Ready, Principal; Megan Read, Teacher; Matthew Carney, Teacher; Dayan Flores, Teacher; Laurel Roncari, Reading Intervention Teacher; Teri Hughes, Teacher; Julia Quintero, Teacher.
(Two staff members missing from the photo: Michelle Valine, Administrative Assistant, and Belen Solis-Portillo, School Office Assistant.)
Nearly 400 parents, students and staff gathered on May 8th where they could get acquainted, learn more about the new school, and sign up for committees and volunteer activities that interest them.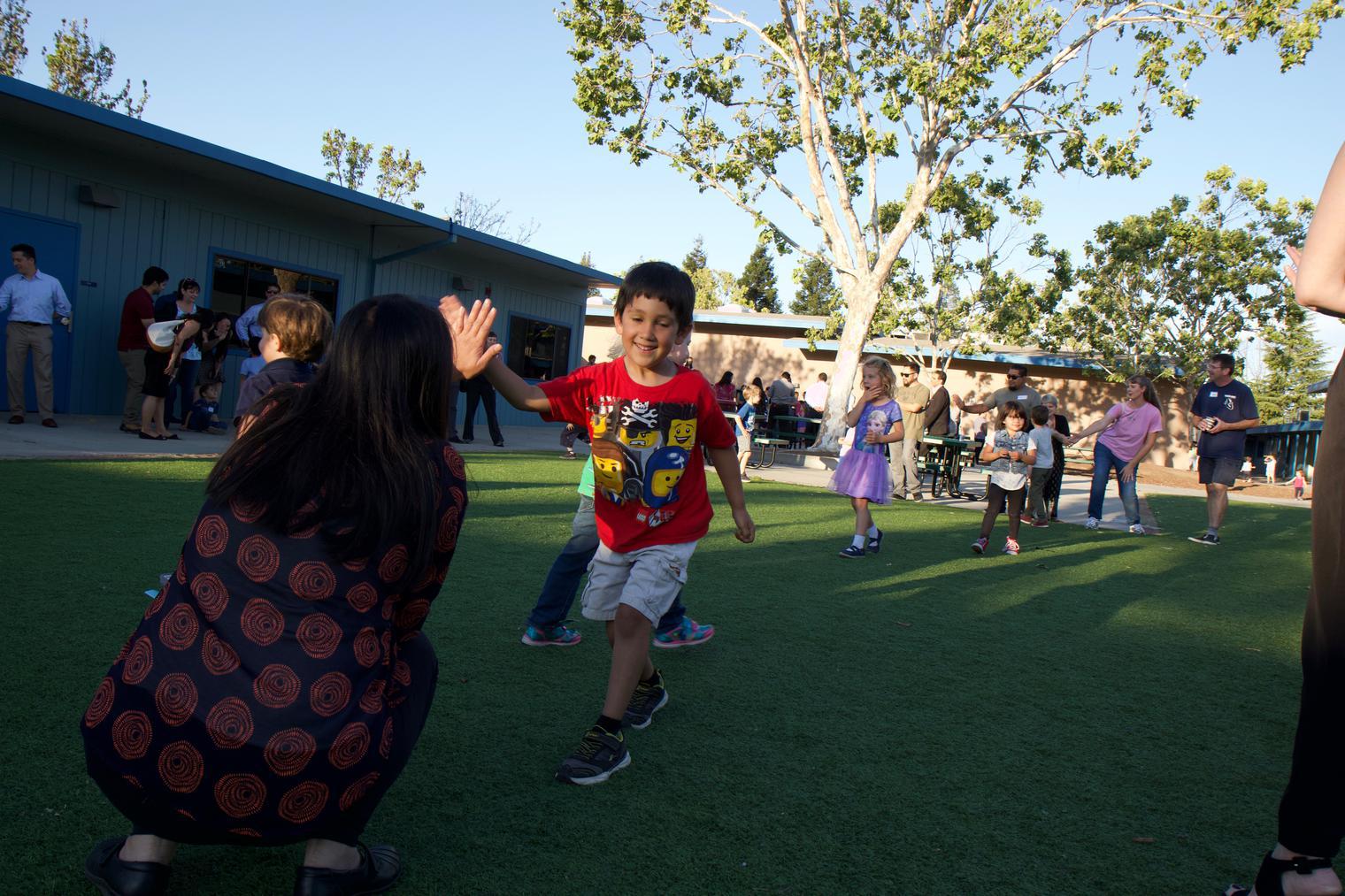 Principal Norma Jeanne Ready and the CSI staff greeted families and provided an update on the school's schedule, construction, and planning for enriching learning experiences using the design thinking process.
"We're excited about the opportunities that CSI and design thinking can bring to all students in our district," said District Superintendent Shelly Viramontez. "CSI offers an opportunity to be innovative in our instructional delivery to better meet the needs of today's students and prepare them for the skills and habits required for their success in this yet to be defined  future."
More information will be provided to parents in the months leading to the school's opening on August 22nd.
The month of May began with some exciting progress, as we literally and figuratively lay the foundation for our new school.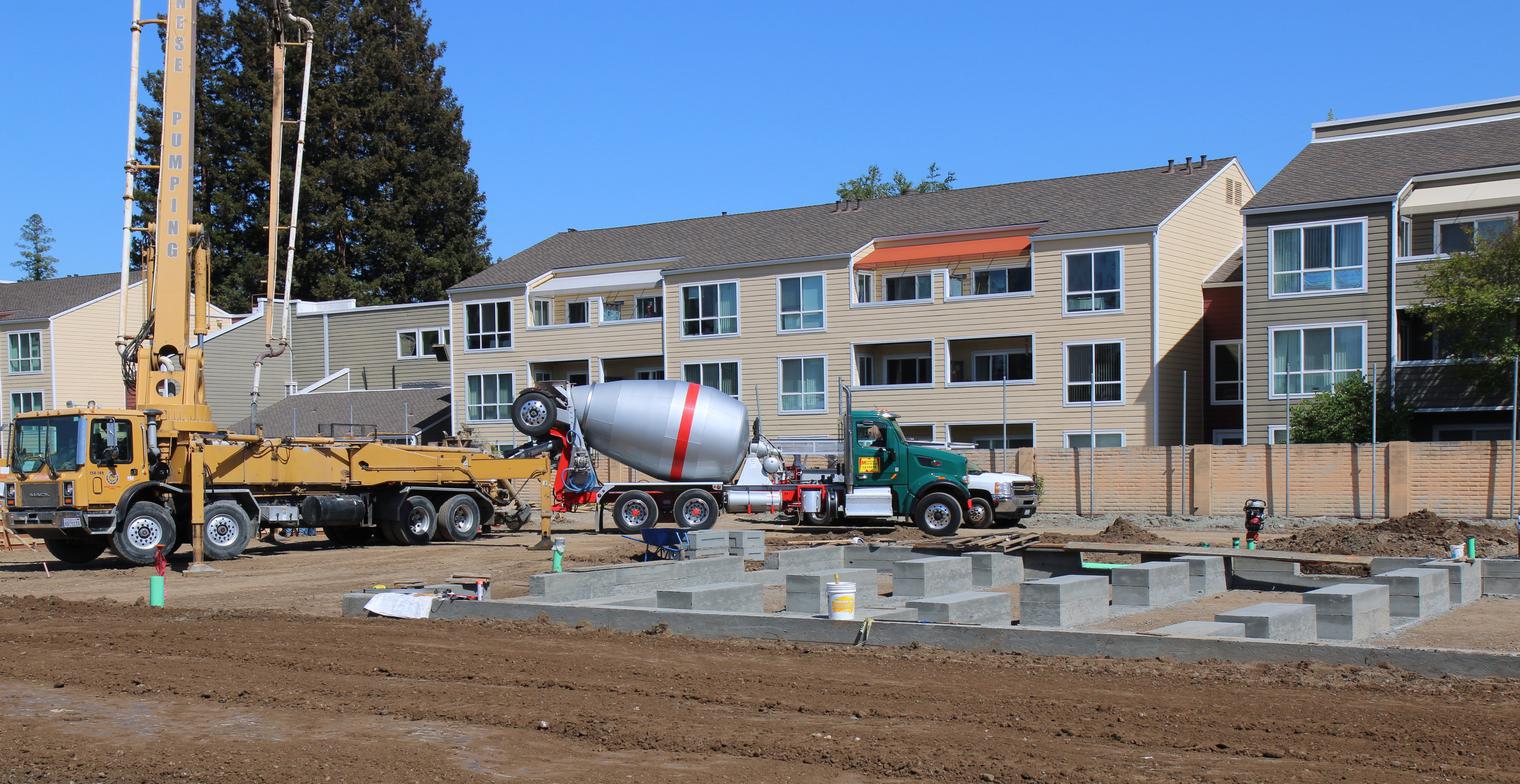 CSI Families Notified 
The district's enrollment office sent notices to families whose children will join the CSI family thie year. We look forward to meeting you on May 8th for the first of many opportunities we will have to get acquainted.
#1 Faculty Meeting 
The CSI faculty held its first formal meeting and began digging deeper into plans for a year of unleashing student potential through design thinking. 
To learn more about this dynamic team of educators, visit our leadership page.
Construction Rises Above the Grade
With much of the underground work completed, work on the new primary grade buildings is coming above ground. Pouring the foundations began May 2nd, and sections of our new modular buildings are being delivered. To see construction phases and renderings, visit our campus page.