Welcoming Our New Learning Designers
Our new learning designers engaged in a fun, hands-on introduction to design thinking.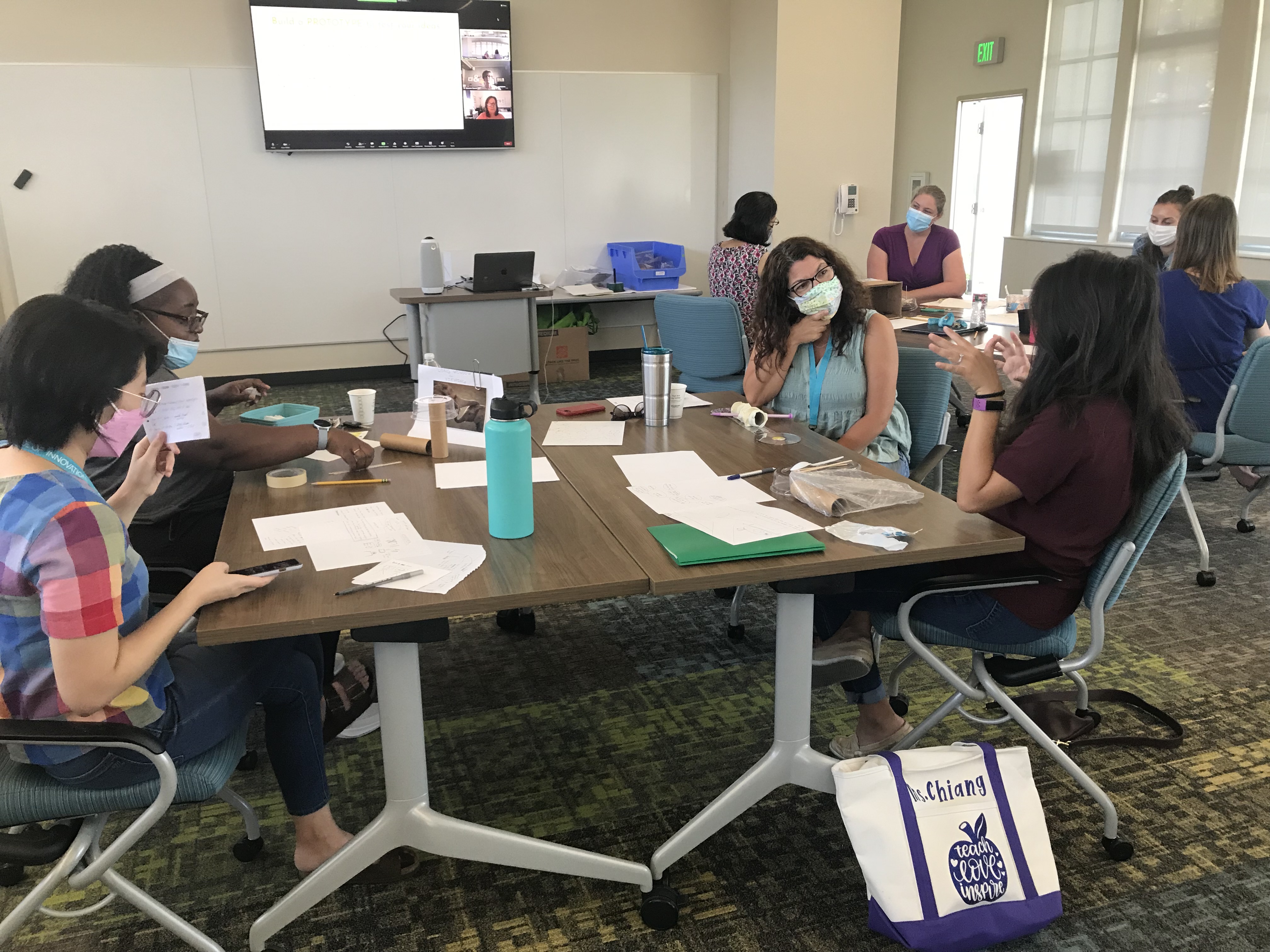 We are so excited to expand our team of learning designers at CSI this school year!  Our new learning designers - some new to the teaching profession and some with many years of teaching experience - have been on campus these past couple of days to learn about what makes CSI unique.  Yesterday, Maureen Carroll from Lime Design joined our new learning designers (along with some of our veteran CSI team) for a day of hands-on learning, taking them through the design thinking process and learning about design abilities through watercolors.  We look forward to applying our learning when our students return to school on Thursday, August 19th!