Leadership
Creating a TK-8 school is a new opportunity for Norma Jeanne Ready and the Campbell Union School District.
"I'm excited about Campbell School of Innovation," she says. "We're using the Design Thinking process to create a school from concept to completion and provide students with a high quality education."
She and the CSI Design Team members envision a school environment where students have voice and choice in the classroom, are naturally inquisitive, are deeply engaged in project-based learning, and take action in their education. Students will be empowered to achieve and exceed high academic standards and also acquire important life skills to prepare them for our fast-paced changing world.
Currently, Ready is an administrator at Campbell Middle School. She and fellow administrator Ted Cribari, have worked as a team in Campbell Union School District for the past five years. Her education career spans 21 years, and includes teaching middle school language arts as well as administrative positions at both the elementary and the middle school levels. She is passionate about being a lifelong learner, and holds a BA degree from UCSB and a teaching credential and masters degree from San Jose State University.
Norma Jeanne Ready
Administrator,
Campbell School of Innovation
Ted Cribari, III
Administrator,
Campbell School of Innovation
Campbell School of Innovation Administrator Ted Cribari is enthusiastic about creating a school that takes a new approach in addressing the needs of students in the 21st century society.
"CSI is an opportunity to build something relevant for students—the leaders of change in our future," he says. "What we create will be a catalyst for educating students throughout the District."
Cribari has been a teacher and administrator in elementary and middle schools for more than 20 years. He holds an Administrative Credential from Santa Clara University along with a Master's Degree in Education and multiple subject teaching credential from National University.
While creating CSI, Cribari's perspective is influenced by having a 10-year-old son and a wife who teaches elementary school. He thinks as an administrator, an educator and a parent when working with the Campbell School of Innovation Design Team members.
He is an avid runner, often found at the Campbell track or hills of Los Gatos.
Kami Thordarson, Director of Innovation and Digital Learning in Campbell Union School District, is among the leaders creating the new Campbell School of Innovation. She is the District's in-house expert in Design Thinking and the co-author of Design Thinking for School Leaders: 5 Roles & Mindsets That Ignite Positive Change (May, 2018).
She believes Campbell School of Innovation offers an opportunity to create changes to education that can better meet the needs of today's students. CSI educators will model the Design Thinking process as they work to collaborate and create learning experiences that encourage questioning, empathy, and deeper exploration of content.
Thordarson is part of the Campbell School of Innovation Design Team working to implement Design Thinking strategies in the TK-8th grade curriculum. "We want to tap into students' natural curiosity so they can move from being engaged learners to empowered learners," she says.
Kami Thordarson has worked in education for over 20 years with experience as a teacher, curriculum coach, professional development designer, and administrator. She joined Campbell Union School District in 2016, working to support and lead instructional technology and innovative programs. She enjoys exploring her creativity and is always engaged in learning. She envisions schools in which teachers are empowered to transform education through intentional design and innovative practices and students are collaborative, problem-solving communities who have impact on their world.
Kami Thordarson
Director,
Innovation and Digital Learning
Campbell Union School District
Amanda Haughs
Teacher,
Campbell School of Innovation
Campbell School of Innovation Teacher Amanda Haughs is known for "thinking outside the box". As a Digital Innovation ToSA (teacher on special assignment) for Campbell Union School District, she has supported teachers seeking new ways to engage all students in meaningful and authentic cross-curricular learning.
Haughs is passionate about developing students' creativity, critical thinking, and problem solving skills. She is a leader in integrating digital tools and computer science education into elementary classrooms and using technology to personalize and enhance learning. Prior to her ToSA role, she was a teacher in the Campbell Union School District.
She is a 2015 PBS LearningMedia Lead Digital Innovator, 2016 Silicon Valley CUE Outstanding Educator, Google Certified Educator, Raspberry Pi Certified Educator and Leading Edge Certified Professional Learning Leader. She holds a Masters of Education in Learning Design and Technology from San Diego State University and a multiple subject credential and BCLAD from California State University Dominguez Hills.
Teacher Alicia Hamilton jumped at the chance to reinvent what schooling looks like by being part of creating the new TK-8 Campbell School of Innovation.
"I'm excited about building a place where kids can develop skills that will help them thrive in a 21st century world," she says. "This is a huge opportunity to grow and learn together as we apply the Design Thinking process to TK-8 academics and build strong connections between the students, the school and the community."
Design Thinking is a way of thinking about problems where students can design solutions, try them out, and learn from their mistakes. CSI will be a catalyst for bringing this new approach to all schools in the District.
Hamilton holds a teaching credential and Master's degree from San Jose State University. In her 21-year career, Hamilton has taught many different grade levels and was a District Equity Coach who supported her peers in applying new teaching strategies. She currently teaches 7th grade, and will teach one of the elementary grades when CSI opens in August 2018.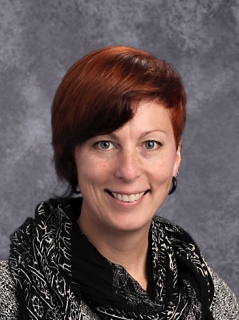 Alicia Hamilton
Teacher,
Campbell School of Innovation
Matthew Carney
Teacher,
Campbell School of Innovation
A self-described risk taker, CSI Teacher Matthew Carney likes trying new ways to solve issues in the educational system. He is a member of the CSI Design Team, enthusiastic about creating a new school where learning State Standards will happen through Growth Mindset and the Design Thinking process.
"I want to help students maintain their sense of wonder," he says.
As a founding teacher at Downtown College Prep Middle School, Carney is no stranger to developing a new school culture. In 2015, he came to Campbell Union School District where he teaches science at Campbell Middle School.
Carney holds a Master of Science in Environmental Education from Southern Oregon University and a teaching credential from Fitchburg State University.