Leadership
Norma Jeanne Ready
Administrator,
Campbell School of Innovation
Creating a TK-8 school is a new opportunity for Norma Jeanne Ready and the Campbell Union School District.
"I'm excited about Campbell School of Innovation," she says. "We're using the Design Thinking process to create a school from concept to completion and provide students with a high quality education."
She and the CSI Design Team members envision a school environment where students have voice and choice in the classroom, are naturally inquisitive, are deeply engaged in project-based learning, and take action in their education. Students will be empowered to achieve and exceed high academic standards and also acquire important life skills to prepare them for our fast-paced changing world.
Currently, Ready is an administrator at Campbell Middle School. She and fellow administrator Ted Cribari, have worked as a team in Campbell Union School District for the past five years. Her education career spans 21 years, and includes teaching middle school language arts as well as administrative positions at both the elementary and the middle school levels. She is passionate about being a lifelong learner, and holds a BA degree from UCSB and a teaching credential and masters degree from San Jose State University.
Kami Thordarson
Director,
Innovation and Digital Learning
Campbell Union School District
Kami Thordarson, Director of Innovation and Digital Learning in Campbell Union School District, is among the leaders creating the new Campbell School of Innovation. She is the District's in-house expert in Design Thinking and the co-author of Design Thinking for School Leaders: 5 Roles & Mindsets That Ignite Positive Change (May, 2018).
She believes Campbell School of Innovation offers an opportunity to create changes to education that can better meet the needs of today's students. CSI educators will model the Design Thinking process as they work to collaborate and create learning experiences that encourage questioning, empathy, and deeper exploration of content.
Thordarson is part of the Campbell School of Innovation Design Team working to implement Design Thinking strategies in the TK-8th grade curriculum. "We want to tap into students' natural curiosity so they can move from being engaged learners to empowered learners," she says.
Kami Thordarson has worked in education for over 20 years with experience as a teacher, curriculum coach, professional development designer, and administrator. She joined Campbell Union School District in 2016, working to support and lead instructional technology and innovative programs. She enjoys exploring her creativity and is always engaged in learning. She envisions schools in which teachers are empowered to transform education through intentional design and innovative practices and students are collaborative, problem-solving communities who have impact on their world.
Amanda Haughs
Teacher,
Campbell School of Innovation
Campbell School of Innovation Teacher Amanda Haughs is known for "thinking outside the box". As a Digital Innovation ToSA (teacher on special assignment) for Campbell Union School District, she has supported teachers seeking new ways to engage all students in meaningful and authentic cross-curricular learning.
Haughs is passionate about developing students' creativity, critical thinking, and problem solving skills. She is a leader in integrating digital tools and computer science education into elementary classrooms and using technology to personalize and enhance learning. Prior to her ToSA role, she was a teacher in the Campbell Union School District.
She is a 2015 PBS LearningMedia Lead Digital Innovator, 2016 Silicon Valley CUE Outstanding Educator, Google Certified Educator, Raspberry Pi Certified Educator and Leading Edge Certified Professional Learning Leader. She holds a Masters of Education in Learning Design and Technology from San Diego State University and a multiple subject credential and BCLAD from California State University Dominguez Hills.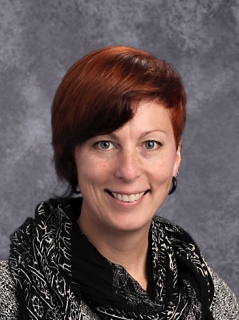 Alicia Hamilton
Teacher,
Campbell School of Innovation
Teacher Alicia Hamilton jumped at the chance to reinvent what schooling looks like by being part of creating the new TK-8 Campbell School of Innovation.
"I'm excited about building a place where kids can develop skills that will help them thrive in a 21st century world," she says. "This is a huge opportunity to grow and learn together as we apply the Design Thinking process to TK-8 academics and build strong connections between the students, the school and the community."
Design Thinking is a way of thinking about problems where students can design solutions, try them out, and learn from their mistakes. CSI will be a catalyst for bringing this new approach to all schools in the District.
Hamilton holds a teaching credential and Master's degree from San Jose State University. In her 21-year career, Hamilton has taught many different grade levels and was a District Equity Coach who supported her peers in applying new teaching strategies. She currently teaches 7th grade, and will teach one of the elementary grades when CSI opens in August 2018.
Matthew Carney
Teacher,
Campbell School of Innovation
A self-described risk taker, CSI Teacher Matthew Carney likes trying new ways to solve issues in the educational system. He is a member of the CSI Design Team, enthusiastic about creating a new school where learning State Standards will happen through Growth Mindset and the Design Thinking process.
"I want to help students maintain their sense of wonder," he says.
As a founding teacher at Downtown College Prep Middle School, Carney is no stranger to developing a new school culture. In 2015, he came to Campbell Union School District where he teaches science at Campbell Middle School.
Carney holds a Master of Science in Environmental Education from Southern Oregon University and a teaching credential from Fitchburg State University.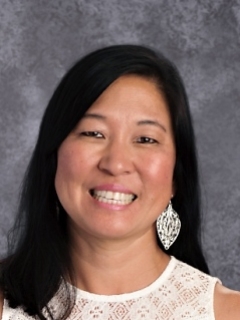 Sandy Tolbert
Teacher,
Campbell School of Innovation
As a passionate, positive, community focused educator of young minds, Sandy Tolbert has an authentic desire for the Campbell School of Innovation to launch successfully and flourish.
She believes that teaching young students to develop a growth mindset instead of a fixed mindset is integral to helping them develop skills for success in their future careers.
"Students are capable of so much," she says. "They are valuable assets to their community, despite their young age. My goal is to nurture that quality in our students and help make a positive impact on those around us."
Tolbert brings 16 years of teaching experience to CSI. She holds a Bachelor of Arts degree in Early Child Development from San Jose State University and a Master of Science degree in Education from Walden University. She was the 2015 Marshall Lane Teacher of the Year, she was a 2015 Goldin Foundation for Excellence in Education award recipient, and she was a 2016 ArtsEdGrant recipient.
She lives in Campbell with her husband and children.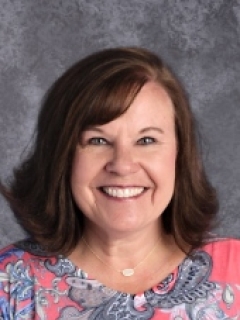 Michele von Richter
Teacher,
Campbell School of Innovation
Michele von Richter is excited about teaching kindergarten at Campbell School of Innovation.
"Helping each student discover his or her potential is so rewarding!" she says. "I'm looking forward to using the design thinking process to empower my students and engage them in their own learning."
Ms. von Richter started teaching in Southern California 30 years ago, the past 27 of them in Campbell Union School District. She has taught kindergarten through second grade in addition to being a reading intervention teacher.
She believes her job as an educator is to fully invest in children so that they gain their highest levels of success academically, socially, and emotionally.
"Even at a very young age, children can begin to take responsibility for their learning and use their resources to make a difference in their families and the communities around them," von Richter says.
She holds a Clear Credential, is certified in Crosscultural, Language, and Academic Development (CLAD), and has a Masters in Elementary Education with an emphasis in reading from San Jose State University.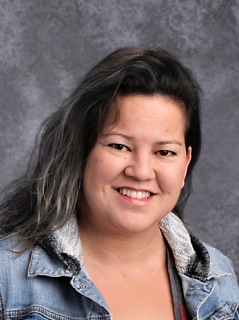 Kimiyo Cordero
Teacher,
Campbell School of Innovation
Kimiyo Cordero, visual arts and digital media teacher is excited to be a part of the Campbell School of Innovation team and on the forefront of education. Cordero has a passion for education and the arts and feels student learning is best supported by a strong sense of safety, community and creativity. Having taught art for over 14 years, in various forms, Cordero is excited to blend creativity and innovation together using the design thinking process to advance students ingenuity to the next level. Cordero's vision for education is to provide students a place to be heard, supported and the opportunity to let their imaginations flourish.
Cordero's love for curriculum design has enabled her to explore several different areas of artistic design. Cordero background is teaching and designing curriculum for grades TK-12th grade in several Bay Area schools. In addition to her 14 years in the schools, Cordero has designed curriculum and taught for the San Jose Museum of Art and the Triton museum of art.
Cordero earned a Bachelors of Fine Art from San Jose State University with a double emphasis in pictorial and spatial art. She obtained her art credential from National University.
When Cordero is not creating with her students she enjoys spending time with her son and husband laughing and enjoying life.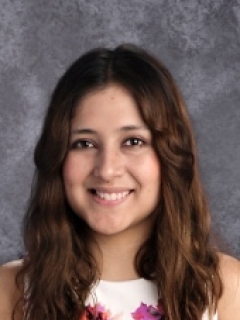 Dayan Flores
Teacher,
Campbell School of Innovation
Dayan Flores is excited about Campbell School of Innovation and working with a group of educators who are innovative and understand the need to change the traditional classroom to best prepare our students for the many uncertainties in our future.
"Our students are going to be leading our world one day in unimaginable ways," she says. "The workforce that they will be a part of is yet to be created. That's why it is our moral imperative to change our educational system to prepare them with overarching skills that can apply to any context."
A native of Southern California, Flores moved to the San Francisco Bay Area and began teaching at Campbell Union School District in 2014. She earned her Bachelor of Arts degree in Liberal Studies and a clear multiple subject teaching credential with CLAD and BCLAD certifications from California State University, Fullerton. She believes incorporating art and creativity into students' educational experiences is essential for deep learning.
Terri Hughes
Teacher,
Campbell School of Innovation
Terri Hughes is elated to be a part of Campbell Union School District's new preschool-eighth-grade school. She has been a passionate educator for over 25 years—all at Campbell Middle School—striving to ignite students' passions for learning and curiosity about the world in which they live.
The challenge of working with younger students as they begin their educational journeys excites her. "This is an opportunity to change the way we educate our future leaders," she says. "It is a chance to prepare our students to be critical and creative thinkers who will be prepared to compete in a quickly changing environment."
Her own children attended a K-8 school, so she also understands the benefits of community that develop in this special setting.
Hughes has a Bachelor of Arts degree from Humboldt State University, a multiple subjects teaching credential from San Jose State University, and will be earning her Master's Degree in Educational Leadership from Santa Clara University prior to the opening of CSI. She was Campbell Middle School's Teacher of the Year in 2016, a finalist for District 5, California League of Middle School Educator of the Year, Google Certified Educator, and Leading Edge Digital Educator.
She enjoys spending time hiking all over the Bay Area's trails with her husband.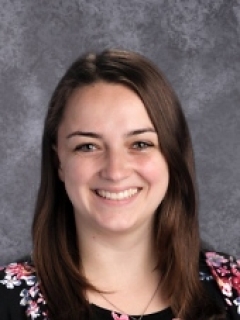 Megan Read
Teacher,
Campbell School of Innovation
Megan Read is passionate about students learning through discovery and taking ownership of their own education. She is excited to be part of the founding faculty at Campbell School of Innovation and its focus on applying design thinking to TK-8 education.
Read cultivates a classroom environment where students feel safe and cared for. That environment helps her students become more willing to try new approaches, risk making mistakes, and further their learning as they apply it to real-world problems.
"I see myself as more of a facilitator than a teacher. I am there to guide and support students, and bring out the author, the mathematician, the scientist, and the engineer that is already inside them."
Read holds a Bachelor of Science degree in Exercise Biology from UC Davis, as well as a multiple subject teaching credential and Master of Education degree from UC Santa Barbara. ​